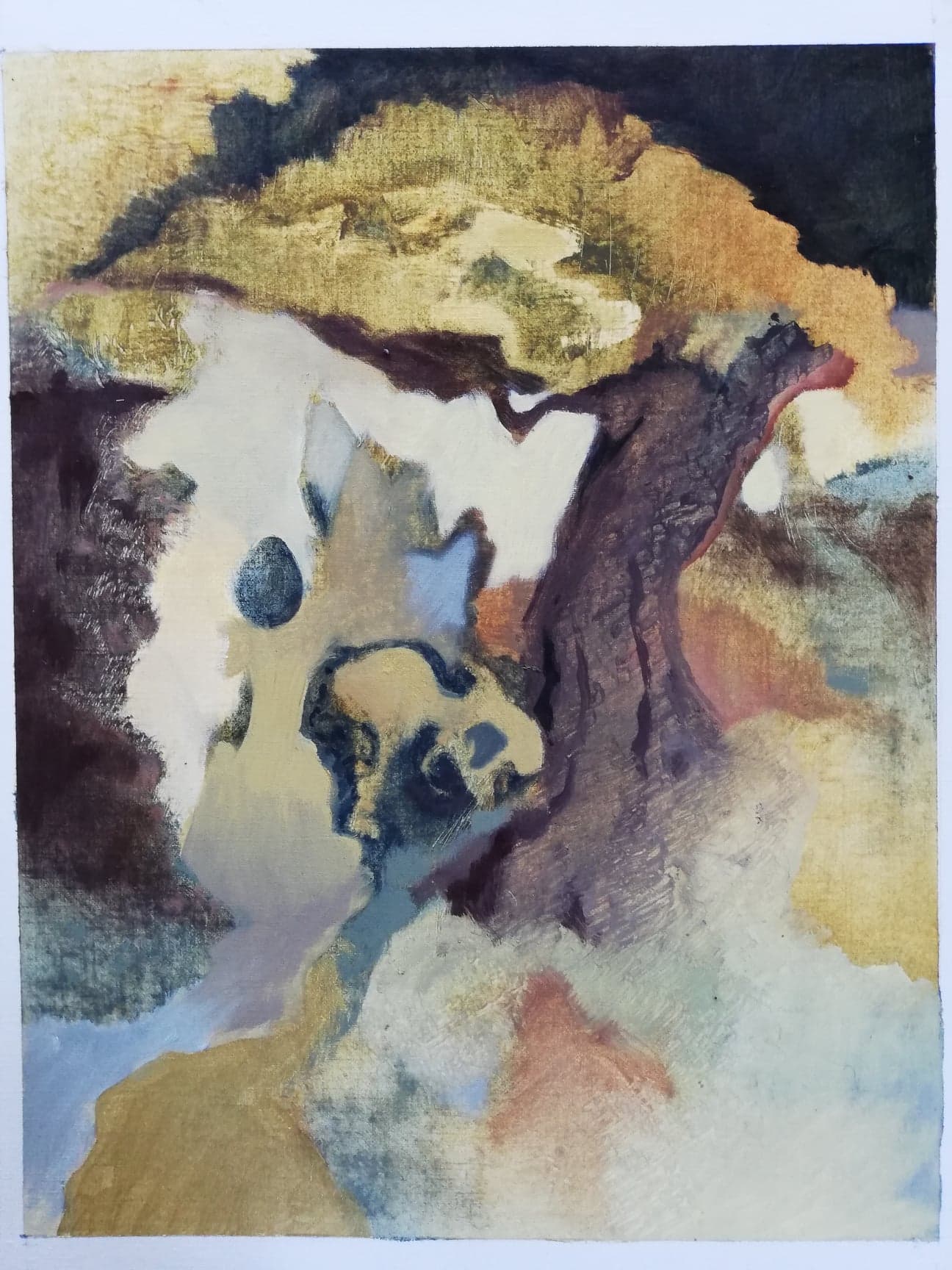 Deliou in Brittany
Spring Deliou artistic residence in Douarnenez, Brittany.
Lazy Sunday afternoon after gigs. We played for the Atelier Opening of Sebastien Ocyan, a talented artist, who painted Deliou Ar Wenojenn CD front picture. See one of his beautiful paintings above here.
The smell of salt in the marina of Douarnenez. Silence disturbed just by the low tide and seagulls laughter. Gentle spring drizzle, kind grey clouds, so low just above your head. This makes you think that the old Celts were right being afraid that the sky would fall right on them any moment. Handcarved boats in the marina, full of stories. The volutes of smoke from a coffee cup in Le Malamock café named after a legendary one. Just as they did long time ago, built by hand, these boats still make it across the Atlantic via Madeira and Azores to bring the luxurious cacao beans for the best salty caramel chocolate ever. At night the sea turns into hematite. Smell of strong tobacco in the harbor and all of a sudden you listen to Greek rebetiko played by musicians from Crete, Cyprus and Brittany.
A pear in the rum of Martinique:)
The call of the sea!